NACE has led three overseas experiential learning journeys to Europe to date, bringing senior leaders, educators and policymakers to visit exemplary organisations driving best in class workplace learning practices.
On these trips, our delegates were able to engage with European leaders, adult educators, workplace mentors, in-house coaches, young apprentices and employees to understand and appreciate the workplace learning culture underpinning these organisations. Our delegates were immersed in rich discussions and exchanges with industry leaders and change-makers, and gained valuable insights into ways to foster a strong and enduring learning mindset in the workforce.
In addition our delegates expanded their personal and professional networks, forging connections that are bound to be long-lasting. Besides the learning, the trips were also infused with a touch of culture and a ton of fun!
2023 – Bern, Switzerland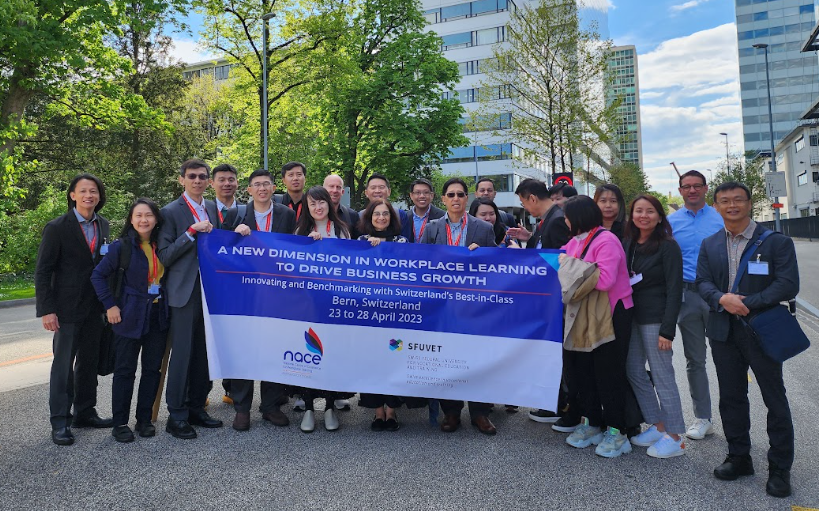 2023 – Stuttgart, Germany

2019 – Munich, Germany